My 2005 Ford Escape Hybrid!
This page is about my new truck. I've been waiting to buy one for four years, since I first heard Ford was going to develop it, and finally it's happened. I have my Escape. So here are some pictures of my new truck! The badge above is from the back of my vehicle.
Here's my truck parked at the dealer. This is where it was sitting with 33 miles on it before I picked it up.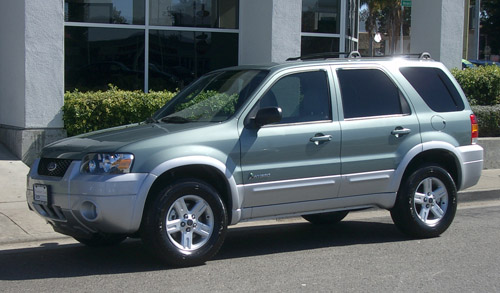 Here are a couple of shots after I got back to work (the roundabout way).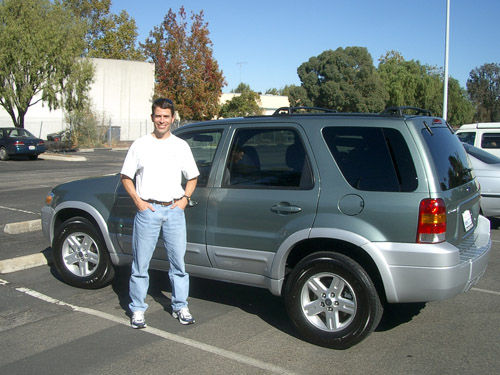 Here's a shot of the engine compartment of a test vehicle that visited San Jose during a jazz festival. I'll replace it with one of mine, but don't have as good a picture from mine yet..
Here's an interior shot. The interior pictures are from the Ford web site, but they are identical to mine, and their pictures are better.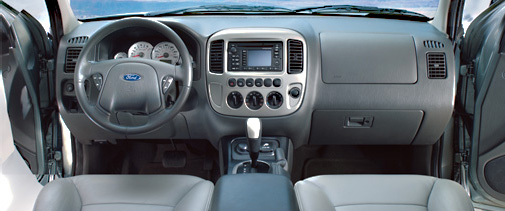 Here's a closeup of the dash from the same site.